preparing for your journey To Mozambique

WITWATER GUEST HOUSE AND SPA
Normally clients come to Gajogoland via Delta arriving about 5:30 pm.  Gajogo's great partner Come-2-Africa will be there with with a sign board and a smile.  If you are bringing guns, they'll attend to that as well.  They will soon wisk you off to Witwater where great food, beverage, beds, and ambiance will confirm your sneaking suspicions that Gajogo Safarilands really does know how to treat its guests.  No need to pay, just relax and enjoy your stay.  You will be invoiced by Gajogo; about $100 per person.
The next morning Come-2-Africa will again pick you up for the 15 minute ride to the airport and send you on your way to Tete.  If you have guns, they'll see that they make your flight, just as easy as you do.   Welcome to class...African style.
FROM TETE TO CAMP NHAMA TIKA
Round trip transportation to Gajogoland from Tete is included in all safaris.  Flights only operate on weekdays, and normally arrive from Johannesburg around 12:35 pm.  Visas will be purchased upon arrival at Customs and clients are normally on the road by 1:30 pm.  Expect arrival just after dark in time for cocktails, dinner, and your first experience at the fire.  Welcome to Gajogo's slice of heaven.
Commonly called MARS (Medical Air Rescue Service), Gajogo Safarilands strongly suggests purchasing this service, because even though you probably won't use it, it will probably save your life if you do. There are a handful of top quality Medical Evacuation Companies with which you can contract medical evacuations. In most cases this will be from a commercial airport. Gajogo Safarilands closet airport, Tete, is about 5 hours from camp, we therefore recommend Global Rescue. It is the only rescue company that we are aware of that will pick you up in the field, and they will do it for not only medical reasons, but other emergency reason's as well…even political unrest. For more information link to Global Rescue.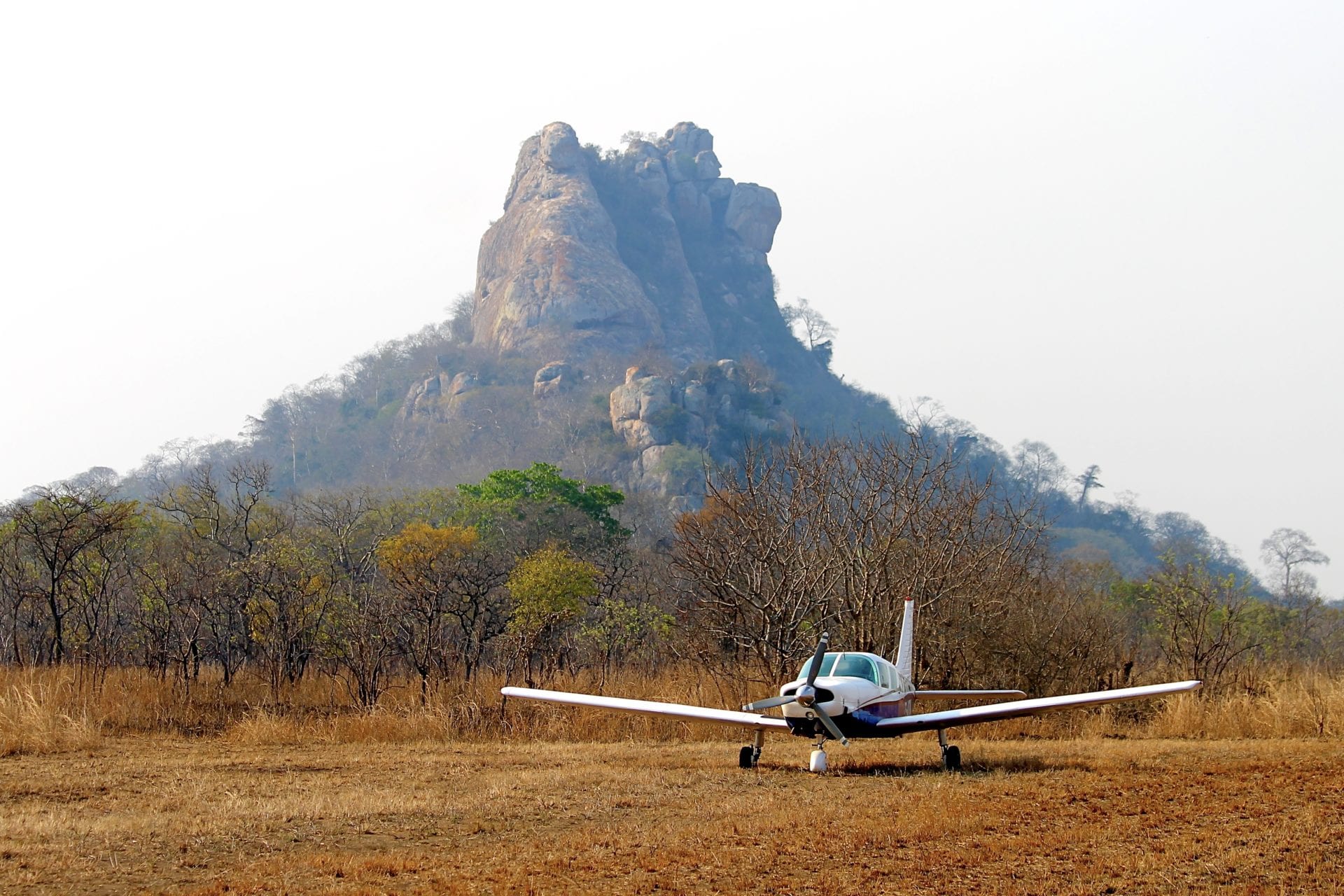 Your safari is by nature potentially hazardous and filled with many dangers. We will do our best to keep you safe during your safari, but, because of the dynamics of safari operations, we can not guarantee your safety at all times and it is essential that you follow the advice provided by your PH, safari operator, camp manager, and/or camp staff. Gajogo Safarilands, LLC, and Gajogo Safarilands Mozambique, Lda, accept no responsibility or liability for any illness, accident, firearms discharge resulting in accident, criminal violence, political violence, knife injury, transportation accident, animal attack, animal bite, floral cuts, irritations, infections or allergic reactions from same, or any loss whatsoever or expense arising from such, during or after the completion of your safari.